Fletcher Building is inspired to SwitchUp their recruitment process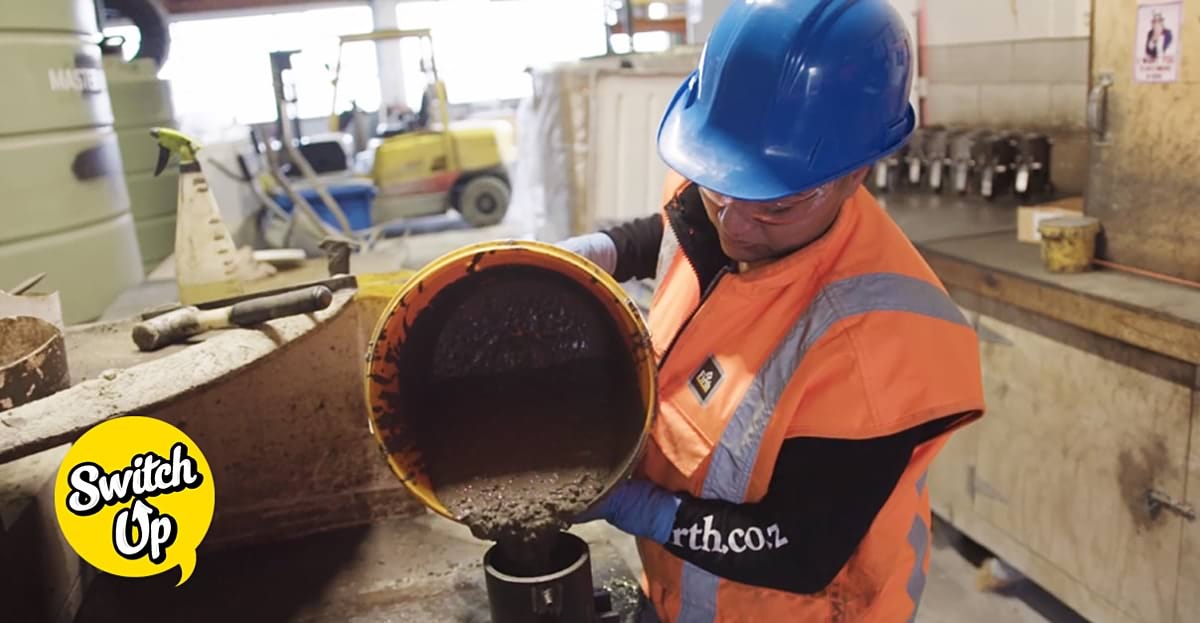 Youth unemployment is a growing concern for businesses and the broader community across New Zealand, as first pointed out in a report by the Human Rights Commission in 2011, Breaking through: young people at work. They cited a number of key issues relating to youth unemployment, with employer bias about hiring young people being one of the key concerns.

Since 2011, the number of NEETs (not in employment, education or training) has continued to rise, with about 90,000 young people aged between 18-24 falling into the NEET category in 2017. There are a number of contributing factors to our youth unemployment rate and a fast-paced and evolving workforce makes it difficult for young people to know what they want to do.
Unemployment rates amongst our youth can lead to larger issues, as discussed in a 2009 Study published in the Journal of Vocational Behaviour. The social stigma attached to being unemployed, paired with the resulting poverty and feelings of low self-esteem, can lead to increased mental health issues, one of the leading issues facing New Zealand's youth. The study found that 34 per cent of unemployed people suffered mixed symptoms of distress, depression, anxiety, psychosomatic symptoms, subjective well-being, and self-esteem; compared to 16 per cent of the employed population.
It's not as though our youth are simply not interested in working, many desperately want to enter the workforce. However, the barriers of entry can make the process difficult. Complicated job descriptions can be discouraging for candidates who don't understand what employers are looking for and the lengthy process for applying for jobs can be demotivating for those who don't have experience writing CVs or cover letters. If our young people do make it into the workforce, they sometimes enter with a lack of education and training in the processes of the working world; which becomes a challenge for both the employee and employer.
Fletcher Building recognises the large number of youth in New Zealand who want to work but are finding entry into the workforce difficult and aims to open up a wide range of potential careers to the young people of New Zealand. With the intention of helping young people transition from school or unemployment into the workforce, we teamed up with Fletcher Building to create the game-changing platform - SwitchUp.
SwitchUp is a platform designed to engage New Zealand's youth by leveraging technology and rich video content to streamline the career pathway and application process.
SwitchUp gets rid of the lengthy job descriptions in favour of video content of current employees on the job, allowing young people to visualise their future career and get excited about it. Aided by George the chatbot, the site is designed to break down the barrier of the traditional application process; if a candidate wants to apply for a job, they simply create a profile with a selection of multiple choice questions for interested candidates to complete.
To ensure applicants aren't discouraged, all applicants, successful or not, receive feedback. Those who aren't quite work-ready receive communication detailing what was missing in their application, and where they can go to improve before applying again.
"Being unsuccessful in a job application and not knowing why can be very disheartening, particularly when trying to get a job for the first time. By giving all applicants feedback and offering solutions, we hope to help them take action that leads to a job in the future" - Claire Carroll, Interim Chief People and Communications Officer, Fletcher Building.
SwitchUp has put Fletcher Building in a unique position as an employer and has allowed them to tackle the issue of youth unemployment in a new and refreshing way. We hope this platform acts as a catalyst for more employers to rethink their application processes to appeal to the emerging generation of job seekers.